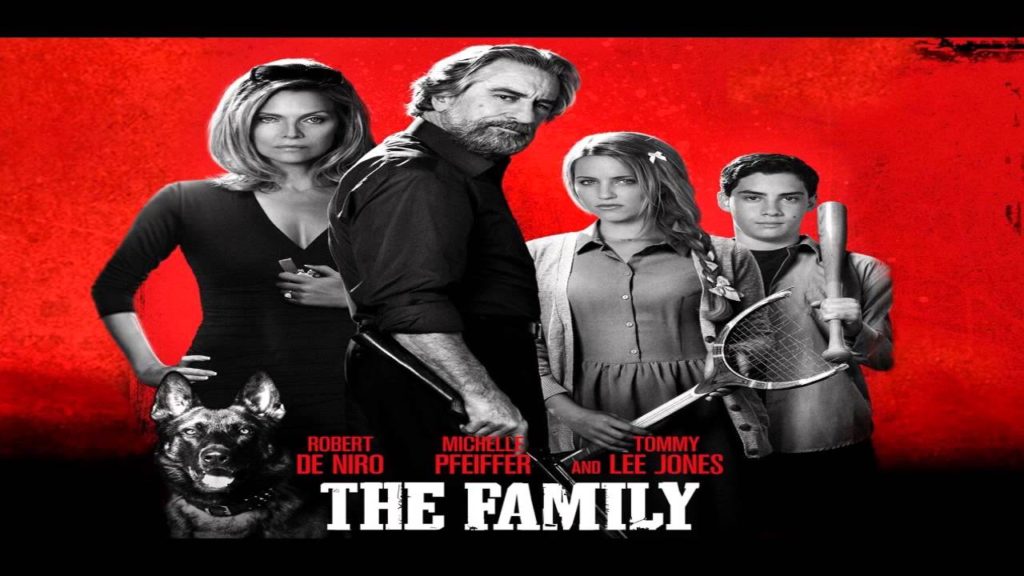 I have a deep affection for mafia movies. I'm sure someone will take issue with this. A pastor who has a deep appreciation for mob movies? This just can't be right. Right? Nevertheless… part of the reason I enjoy mob movies is because I'm part Italian, I'm the only grandson to carry the Italian family name forward to the next generation and because my grandfather introduced me to mob movies at a young age telling me that this was a good way to understand part of my heritage.
If you've ever watched a good mob movie like "The Godfather Trilogy" or "Goodfellas" or "Scarface" or "Casino" or one of my personal favorites "The Family" then you know that the families depicted in these films have some serious dysfunctions. Any family member who has his close friend murder his own brother for being a traitor becomes a betrayer in return in the name of revenge.
Growing up as a young man in the late 70's through early 90's was interesting enough. But my family made it even more interesting. My dad's side of the family is Italian and Sicilian with rumored ties to the mob in the old days. The story goes that my great grandfather worked for one of the characters that the Godfather movies were based upon.
My mom's side of the family is Swedish and Norwegian with a colored past that is full of stories of an evil abusive grandfather that resulted in dysfunctional relational brokenness and pain between my mom and her siblings. Add to that the presence of nearly every kind of substance abuse you can imagine to mask the pain and horror and you wind up with some really interesting family reunions.
My mom and dad were divorced and remarried and divorced again by the time I was 5 years old. My sister and I had no idea how to cope with this kind of loss and pain. The men my mom turned to in the coming years left their marks on my life. Wimpy men. Passive men. Angry men. Abusive men. Controlling men. Dishonest unfaithful men.
I developed a strong desire to protect my sister and I and even my mom at times from the unhealthy men that kept entering our home. I learned how to fight well at a young age (I even earned a second degree black belt in Taekwondo and a first degree black belt in Hapkido) and I learned how to use my words to win most fights.
Twice I remember waking up one of my mom's boyfriends in the middle of the night and explaining why his stuff was in the front yard and why he had just a few minutes to leave our home before I made his life an unexpected painful mess. (I guess there was a little mob movie influence in these conversations)
So… learning to lead and love my family, my wife and my children has been one of the greatest learning curves of my life. Everything from teaching them the Bible to prayer to spending time with each of them, to discipline, accountability, encouragement, money management, recreation, chores, laundry, meal schedules, grocery shopping, annual family vacations, graduations, dating, weddings, coaching college age kids, date nights, sex, keeping the house and yard clean and presentable and then there's the boundaries between our church family and the front door of our family's home.
How does someone bounce back from being a part of a family such I grew up in? How does someone like me even begin to think about leading and loving a family in any healthy way much less leading and loving a church family in any healthy direction?
While biblical texts like Deuteronomy 6:6 – 9; Ephesians 5:22 – 6:4; Colossians 3:18 – 4:1 and 1 Timothy 3:1 – 13 have all been helpful to me in working out this thing called family in a healthy and God-honoring way there is one passage that has always sustained me and helped me to stay rooted to the source of my strength.
For by grace you have been saved through faith. And this is not your own doing; it is the gift of God, not a result of works, so that no one may boast. For we are his workmanship, created in Christ Jesus for good works, which God prepared beforehand, that we should walk in them. Ephesians 2:8 – 10
So while I may have an interesting preoccupation with mob movies that glorify the sinful brokenness within the family and while I may have grown up in a dysfunctional family and while I struggle daily with what it looks like to lead my family lovingly or pastor our church family faithfully, the Lord saw fit to save me apart from my works so that I have no place for pride or bragging or boasting except in Christ who has freed me to love God in response to his love towards me.
You see… I was a traitor. I was a betrayer. But my heavenly Father loves his family infinitely and gave his Son Jesus to die a traitors death for traitors and betrayers like me so that I could become part of the family of God. God is the ultimate mob boss and the family he rules he rules with love.