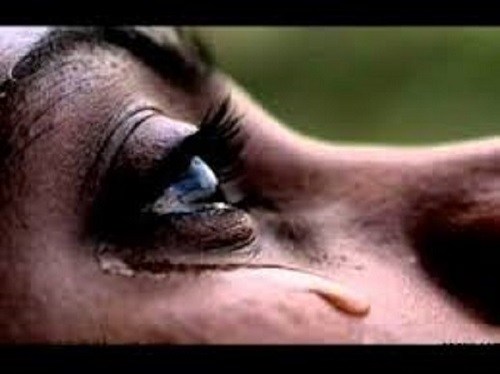 Where is God when it hurts? Where is he when bad things happen? Is he far away? Is he hiding? These are the questions that the Psalmist wrestles with right out of the gate in Psalm 10.
Psalm 10…
1 Why, O Lord, do you stand far away? Why do you hide yourself in times of trouble? 2 In arrogance the wicked hotly pursue the poor; let them be caught in the schemes that they have devised. 3 For the wicked boasts of the desires of his soul, and the one greedy for gain curses and renounces the Lord. 4 In the pride of his face the wicked does not seek him; all his thoughts are, "There is no God." 5 His ways prosper at all times; your judgments are on high, out of his sight, as for all his foes, he puffs at them. 6 He says in his heart, "I shall not be moved; throughout all generations I shall not meet adversity." 7 His mouth is filled with cursing and deceit and oppression; under his tongue are mischief and iniquity. 8 He sits in ambush in the villages; in hiding places he murders the innocent. His eyes stealthily watch for the helpless; 9 he lurks in ambush like a lion in his thicket; he lurks that he may seize the poor when he draws him into his net. 10 The helpless are crushed, sink down, and fall by his might. 11 He says in his heart, "God has forgotten, he has hidden his face, he will never see it." 12 Arise, O Lord; O God, lift up your hand; forget not the afflicted. 13 Why does the wicked renounce God and say in his heart, "You will not call to account"? 14 But you do see, for you note mischief and vexation, that you may take it into your hands; to you the helpless commits himself; you have been the helper of the fatherless. 15 Break the arm of the wicked and evildoer; call his wickedness to account till you find none. 16 The Lord is king forever and ever; the nations perish from this land. 17 O Lord, you hear the desire of the afflicted; you will strengthen their heart; you will incline your ear 18 to do justice to the fatherless and the oppressed, so that man who is of the earth may strike terror no more.
Notice that the Psalmist asks, "Why, O Lord, do you stand far away? Why do you hide yourself in times of trouble? We ask these kinds of questions all the time don't we?
Where was God when my child died? Where was God when I didn't get that promotion? Where was God when I lost that job because of someone else's schemes? Where was God when I failed that test? Where was God when I took the hundredth pregnancy test only to find out that I'm not yet pregnant? Where was God when the person I love broke up with me and started dating someone new? Where was God when my spouse cheated on me? Where was God when my parents abused me? Where was God when that mass shooter senselessly murdered countless people? Is he far away? Is he hiding from me in my time of affliction? These are some of the questions we ask. And the Psalmist is asking them too.
#1: Wickedness Is Obvious In Our World (2 – 11)
You can't escape wickedness. It's all around us. The Psalmist describes the character of wicked people who oppress others and cause senseless hurt. He sees the arrogance and the aggression of wicked people and he can't help but ask: Where are you God? Are you too far away to notice? Are you hiding from the trouble? Are you seeing what I'm seeing?
I see wicked people ruthlessly pursuing the poor and the helpless. I just want to see them get caught in their own wicked schemes. Everywhere I look, I see wicked people arrogantly boasting about their greed as they curse and reject the Lord. I see the pride of wicked people as they refuse to seek the Lord because all they can do is seek their own advancement in this world while they stupidly believe that there is no God. (vss. 2-4)
I don't understand why wicked people seem to prosper. They don't think they will be found out. They believe they are above facing judgment. They laugh at anyone who opposes them. They believe [and they even say in their own hearts (v.6)] that they are untouchable. They believe their legacy will last forever. They believe that no one can take them down. With their mouths they curse, they deceive and they oppress the helpless. They are always up to no good. Sin is their way of life. They wait to ambush innocent people and they murder them without any sense of remorse. They are always looking for new ways to hurt the helpless. They prowl around like vicious lions so they can trap weak people in their nets. (vss. 5-9)
I see helpless people getting crushed. I see them sinking down under the weight of the fury of the wicked in this world. I can hear the cries of helpless people as they say to themselves "God has forgotten me, he has hidden his face from me, he will never see what's happening to me." (vss. 10-11) Have you witnessed the wickedness of the world we live in today? Have you been asking some of these questions? Where is God when it hurts? Is he far away? Is he hiding?
#2: Questions Drive Our Actions (12 – 15)
The Psalmist's questions drive him to action. He can't sit around any longer. He doesn't know where God is at in the midst of all the wickedness he sees but he knows that he can't just sit on his thumbs while wickedness runs rampant in his world. So what does he do? Better yet, what do we do? What do we do when we are confronted with the horrors and the pain and the disappointment and the wickedness of this world? The Psalmist jumps into action by hitting his knees in desperate prayer. He cries out "Arise, O Lord; O God, lift up your hands; forget not the afflicted." (vs. 12) He's crying out for God to do something. How could God let the wicked get away with murder? God will hold them accountable, right? (vss. 12-13)
God does see everything that happens. Nothing gets past him. He notes every detail of your pain. He's remembers every wicked thing that has happened to you. He will take justice into his own hands. In fact, justice is some of the primary work of God's hands. When the helpless come to him, he doesn't ignore them. He is the helper and the father of the fatherless. Every good father stands up for his children when the neighborhood bully comes around the corner. You can trust that the Lord will break the arm of wicked people who seek to do you harm. God will confront evil people with a list of every wicked thing they've done. No one will be able to escape the justice of God. They will be held accountable. (vss. 14-15)
Questions drive our actions. What do we do when we are confronted with evil? What do we do when it seems like God is nowhere to be found? What do we do when the senseless evil of wicked people hurts us? The Psalmist's answer is to turn to God in desperate prayer. He takes refuge in the truth that our God, no matter how distant, no matter how absent he seems, is still the God who is present and just. This leads to a renewed confidence in the character of God.
#3: God's Character Is Totally Trustworthy (16 – 18)
The Psalmist continues his prayer but the emotional sense of his prayer changes. At the end of verses 14 – 15 you can feel the direction of the emotions of the Psalmist shifting. As we move into verses 16 – 18 we can feel the tidal wave of the shift in full force. The Psalmist began with a very real and very raw question about where God is at when we hurt the most. He surveys the wickedness of evil people. He hits his knees in desperation as he calls out to God in prayer. And then the tide shifts from desperation to renewed trust. Ever had that moment when desperation turns into trust?
The Psalmist's heart is renewed from a place of despair to a place of dependence. He moves from mistrust to renewed trust. He remembers that God is the everlasting King. Everything on this earth will fade away but the Lord is King forever and ever. He hears our cries of helplessness. He strengthens the hearts of the weak. He will do right by those who have been abandoned and oppressed. Ultimately the Lord will triumph over the evil and wickedness of this earth. (vss. 16-18)
God's character is totally trustworthy. He never changes. He is who he is. When we are alone and broken and abandoned and abused, we can run to him. There's nothing too big for his shoulders. Your questions of unbelief, though huge to you, are nothing to God. He's not afraid of your unbelief. He's not too weak to overcome your unbelief. God's character is totally trustworthy.
Conclusion…
In conclusion, the world we live in is full of wickedness. There are a ton of unanswered questions in this life. Oftentimes those unanswered questions motivate us to do something. Sometimes what we do is sinful because we don't trust the Lord. Other times, what we do, is right because we trust the Lord. Ultimately this is where the power of the cross and the empty tomb of Jesus becomes the best news we've ever heard.
The cross is the place where complete justice and mercy meets the person of our dying Savior. The empty tomb is where the power of Heaven rises victorious over wickedness. In the cross and empty tomb of Jesus we have the hope of our future victory, and justice, for all that oppresses us, whether physical or spiritual.
God is a redeeming God. He's a loving God. He's a merciful God. He's an ever-present God. Whether you've been hurt or whether you've caused hurt, God is your refuge from the consequences of your sin; and he is your refuge from the effects of other people's sin. Where is God when it hurts? He's right next to you, standing in the victory of the cross and the empty tomb. – Amen!