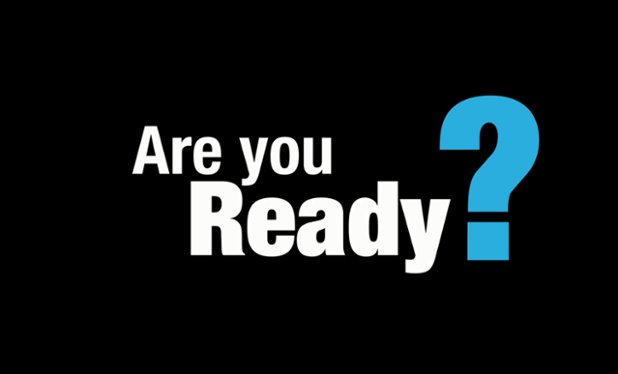 What are you willing to go through personally, professionally, recreationally, financially, emotionally and relationally to be a member, leader or shepherd for the bride of Christ? Are you ready to die? Are you ready to pray and fast? Are you ready to trust Jesus?
Look at 1 Timothy 3:1-13

The saying is trustworthy: If anyone aspires to the office of overseer, he desires a noble task. 2 Therefore an overseer must be above reproach, the husband of one wife, sober-minded, self-controlled, respectable, hospitable, able to teach, 3 not a drunkard, not violent but gentle, not quarrelsome, not a lover of money. 4 He must manage his own household well, with all dignity keeping his children submissive, 5 for if someone does not know how to manage his own household, how will he care for God's church? 6 He must not be a recent convert, or he may become puffed up with conceit and fall into the condemnation of the devil. 7 Moreover, he must be well thought of by outsiders, so that he may not fall into disgrace, into a snare of the devil.

 

8 Deacons likewise must be dignified, not double-tongued, not addicted to much wine, not greedy for dishonest gain. 9 They must hold the mystery of the faith with a clear conscience. 10 And let them also be tested first; then let them serve as deacons if they prove themselves blameless. 11 Their wives likewise must be dignified, not slanderers, but sober-minded, faithful in all things. 12 Let deacons each be the husband of one wife, managing their children and their own households well. 13 For those who serve well as deacons gain a good standing for themselves and also great confidence in the faith that is in Christ Jesus.
This passage is directed toward elders and deacons. But it also includes the wives and families of elders and deacons as well as anyone who would ever desire to be in a leadership position.
Are You Ready To Die?
The question this text evokes is rooted in the phrase if anyone aspires to. What does that phrase mean? It means: Do you desire it or do you want it? Jesus asks a similar question in John 5:1-6 when he asks the sick man "Do you want to get well?"
What are you willing to go through personally, professionally, recreationally, financially, emotionally and relationally to be a member, leader or shepherd for the bride of Christ? You have to want it. Leading is not about a position or a title. This is about you protecting the bride of Christ.
I had a friend who was on presidential guard for President Bill Clinton. He said they had a really weird question when he went through the vetting process to get the job. His recruiters asked him: Do you want to die for the President?
The question was not: Would you be willing? The question was: Are you prepared to die? Are you ready to die? Do you want to die?
That's the question before us today. Do u want to die for the bride of Christ? Will you do whatever it takes to love, direct and protect. Will you prepare yourself physically, emotionally, mentally, and spiritually?
Have and will you continue to make changes and sacrifices necessary to be an engaged member, leader or shepherd of the bride of Christ?
Spiritual growth and maturity is part of becoming an engaged member, leader, shepherd of the bride of Christ. So we need to grow or mature as leaders right? But how do we do this? How do we grow in spiritual maturity?
Books can be helpful. Surrounding yourself with other leaders can be helpful. Putting yourself in leadership positions can be helpful. But you also have to be careful not to self-help your way into leadership.
Are You Ready To Fast and Pray?
One of the most important aspects of growing in spiritual maturity as a leader is the discipline of fasting and prayer and I would actually say that these disciplines are non-negotiable for any of God's leaders.
Let me explain it this way. Everyone has a specific voiceprint. Not only physically, but spiritually. God speaks through you differently than anyone else on earth. Therefore it's vital to your spiritual maturity to be in consistent communication with the Lord in prayer.
How much time do you spend in prayer daily? How many weeks out of a year do you fast? I have found that when too much white noise invades my life and I am having a hard time hearing the voice of God, I need to go into a season of fasting.
Why do I say this? This is the pattern I see in the scripture. Jesus, Daniel, Shadrach, Meshach and Abednego all set an example for us in prayer and fasting.
I like to say that fasting is like noise cancellation. It helps me tune out the voices I shouldn't be listening to and tune into God's frequency.
It's still difficult to distinguish between your own thoughts & the inaudible voice of the Holy Spirit, but just like any relationship with a loved one, we begin to discern God's voice more accurately the more we practice prayer and fasting.
Eventually, through the practice of prayer, God's voice will become as noticeable as the voice of a spouse or child. We will be able to interpret even the subtlest intonations.
As members and leaders in the body of Christ we should never worry about building a platform. We must first open the Bible. When we open the bible God opens His mouth. God will speak to you and then He will speak through you and people will begin to listen because you have something to say.
If we aren't willing to be in the Word of God and listen to the convicting voice of the Holy Spirit, you will NOT hear His comforting, forgiving, or merciful voice either.
Sin creates relational distance and distance makes it harder to hear the still small voice of the Holy Spirit. We need to have time in the word numerous times a day. Have a schedule to fast throughout the year and when needed.
In 1 Thessalonians 5:18, Paul says, Rejoice always, pray without ceasing, give thanks in all circumstances; for this is the will of God in Christ Jesus for you. This doesn't mean we retreat from the routine of life. This means that we need to redeem every routine in life and turn it into an opportunity for prayer.
But can we really have contact with God all of the time? In the 1930s a guy by the name of Frank Laubach began a prayer experiment called "the game of minutes." He said we try to call God to mind at least one second of each minute. We do not need to forget other things nor stop our work, but we invite Him to share everything we do or say or think.
One of the ways he suggests we practice the game of minutes in prayer is to shoot people. Don't cock thumb, shoot and then blow smoke! Simply pray for people while looking at them.
You may not believe me but often while walking by, someone will turn and look at me and smile as I silently pray for them and their whole demeanor changes.
The simple act of praying for everybody I encounter turned the routine of life into a daily adventure and it put flesh on 1 Timothy 2:1 where the Apostle Paul says I urge that supplications, prayers, intercessions, and thanksgivings be made for all people.
When you walk into a meeting or a group of people at work, just ask God for favor, discernment, and grace. When you or they leave pray a prayer of blessing over them. It's your right and responsibility to pronounce blessing over everyone in your life.
I've even started thinking of worry as prayer alarms. I've quit wasting my worries and I've begun to redeem them by recycling them.
What if I prayed the Newspaper or news? What if I turned lunch meeting into prayer meetings? What if I turned my chores into prayers? What if when I am folding my children's clothes, I pray they would be clothed with the righteousness of Christ?
What if I would cast all my cares upon Him while I drive? What if when I tuck my kids into bed the last words they hear would be my prayers for them? What if when I meet someone, in my head I pray for him or her by name as we talk? What can you pray through in your life?
My newest prayer routine is kneeling by my bed at the beginning of every day. It's the first thing I do every day. I want God to have my first thoughts and my first words. It dials me into God's frequency. It sets the tone. It postures me for the entire day.
The reason most people don't feel intimacy with God is that they don't have a prayer rhythm. My grandma said that the shortest distance between you and God is the distance between your knees & the floor.
Prayer isn't something we do with our eyes closed. Prayer is something we do with our eyes wide open. Try experimenting with a new posture like walking or kneeling. Try experimenting with different types of fasts – food, TV, sleep, Internet/social media. But remember the key is giving something up and replacing it with prayer.
Are You Ready To Trust Jesus?
A change of pace + A change of place = A change of perspective. If you want God to do something new in your life, you cannot keep doing the same old things. So my advice is… Do something different and you will see what a difference it makes.
In Matthew 20:29-34 the author tells us that, Jesus and his disciples went out of Jericho, (and) a great crowd followed him. And behold, there were two blind men sitting by the roadside, and when they heard that Jesus was passing by, they cried out, "Lord, have mercy on us, Son of David!" The crowd rebuked them, telling them to be silent, but they cried out all the more, "Lord, have mercy on us, Son of David!" And stopping, Jesus called them and said, "What do you want me to do for you?" They said to him, "Lord, let our eyes be opened."  And Jesus in pity touched their eyes, and immediately they recovered their sight and followed him.
More than 1,000 yrs after the first Jericho miracle where the walls of Jericho came falling down another miracle happened in the same place. Two blind men cried out saying Lord, Son of David, have mercy on us.
The disciples saw it as an inconvenient interruption, but divine appointments usually come in disguise. So Jesus stopped and asked the two men a loaded question: "what do you want me to do for you?"
Is that question even necessary? These men are blind. Isn't it obvious? Yet, it wasn't because Jesus didn't know what they wanted. He wanted to make sure they knew what they wanted.
What if Jesus asked you the same question: What do you want ME to do for you?
Would you be able to spell out the promises, miracles and dreams God has put in your heart? I'm afraid many of us have no idea what we want God to do for us, and then we wonder why it seems like God isn't doing anything for us. We've even forgotten most of the prayers we've prayed before they are even answered.
Have you ever made life goals? Have you ever defined Godly success in your life? Hebrews 11 says, "Faith is being sure of what we hope for…" If that's the case then not being sure of what we hope for is the exact opposite of faith, right?
So many of our prayers are vague! I had an old guy who was a mentor tell me, "God does not answer vague prayers." I've been convicted of this over the years. My lack of faith often doesn't allow me to go out on a limb and lay my true requests on the line because I'm afraid God might not answer my audacious prayer, I don't even give Him a chance to answer it.
I've come to realize the more I believe in God, the more faith I have… the more specific my prayers will be. AND… the more specific my prayers are, the more glory God receives. There is no other way to explain specific prayers being answered, but to give God the glory.
BUT when we pray vaguely we never know if the answers were the result of specific prayers or general coincidences that would have happened anyway. Well-defined prayers give God an opportunity to display His power in new ways.
Too often we rob God of the opportunity to answer our prayers because we are so vague. Don't worry about when God answers or How God answers. That isn't our responsibility. Our responsibility is to simply discern what God wants and then humbly yet boldly ask Him to do it.
Jesus is still asking the question: What do you want me to do for you? Jericho can be spelled many different ways. If a loved one has a deadly diagnosis it is spelled healing. If your best friend is far from God it's spelled salvation. If your family or marriage is falling apart it's spelled reconciliation If things are tight financially at the church it's called provision.
Without faith, the best I can do is the best I can do. If I don't tithe then the best I can do is the best I can do. But when I tithe I place my faith and finances in Christ and I say I know you can do better. I know you are better. I know I need more of you not more money. Then the best I can do becomes the best He can do.
Most of us live in a scarcity mindset. Like the more we give the less we have. That is an unbiblical assumption. Tithing is trusting. And when you put God first financially, you live with sanctified expectations. You cannot wait to see the wild ways our amazing God is going to provide.
Mark Batterson says: Pray like it depends on God. Work like it depends on You. You are leaders. Submit to the Lord & then rise to your calling. You will never be ready. You will never feel like you have enough faith, cash or courage. And if you are looking for an excuse you will always find one.
I have never been and I'm sure I never will be, "Ready" for anything God has called me to do. That doesn't mean I haven't prepared myself. God doesn't call the qualified… He qualifies the called.
In Hebrews 11:8 Abraham didn't know the final destinations but that didn't keep him from taking the first step in the journey. If you take the first step, God will reveal the second step.
In His time and in His will He always gives us just enough revelation, just enough grace and just enough strength.
But why is it always just enough? I think it's so we will live in daily dependence on Him. He doesn't want us to rely on the revelation. He wants us to rely on Him. So don't wait for more revelation to be obedient to the amount of revelation God has already given you.
Our failure to act on what we know God is calling us to do is disobedience. I'm calling you out to an approach to life that dares you to dream, that you are bent toward action, that doesn't look for excuses.
We are often so afraid of doing the wrong thing that we don't do the right thing. So here you go… Pray! Fast. Surrender. And then act. Pray like it depends on God and work like it depends on you.
What are you willing to go through personally, professionally, recreationally, financially, emotionally and relationally to be a member, leader or shepherd for the bride of Christ? Are you ready to die? Are you ready to pray and fast? Are you ready to trust Jesus?