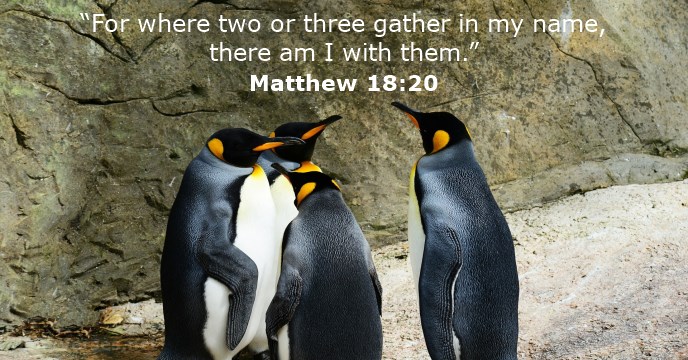 In difficult seasons the promises of God act like anchors in a storm. The promise in Matthew 18:20 is that "where two or three gather in my name, there am I with them."
---
The immediate context of Matthew 18 places this promise in view of the troubling circumstances of confronting a brother or sister in sin. We do not often like the risk of confronting a brother or sister. It seems easier to stick our noses in our own business.
But if we stick our noses in the sand while a brother or sister walks in open sinfulness then we actively reject this promise from the Lord. Not to mention leaving people he loves living in danger of judgment.
So the direct encouragement of this passage is to trust in the promises of God to be like anchors in the midst of the storms of our struggle with sin.
---
Spend some time praying in light of what God's Word teaches us:
God promises to be with us through difficult seasons as we confront sin and seek to grow in maturity.
God didn't stick his nose in his own business but instead made it his business to provide a way of escape from our sin through the cross of Christ.
God's great love is displayed through us as we confront one another for unrepentant sin.
---